The Emerald island
of Peloponnese
Seductive Elafonisos of turquoise crystal waters and the immense golden beaches will surprise every visitor. At the edge of the southeast Peloponnese, Elafonisos has great history and tradition and it's the ideal destination for unforgettable holidays. Relax in its waters, experience its gastronomic richness and live unique moments!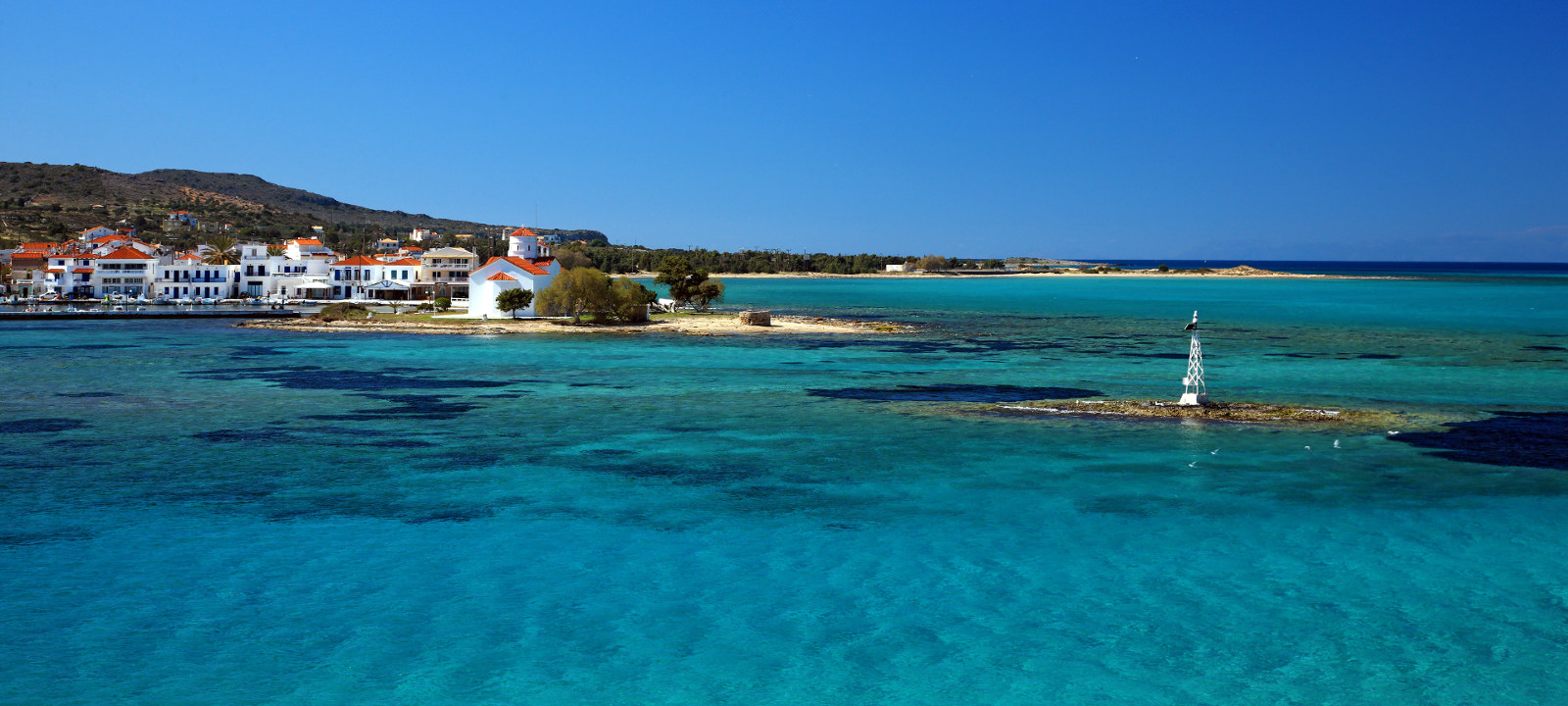 A tiny island south of Peloponnese, Elafonissos in Greece is a place for total relaxation. It is mostly famous for its Carribean beaches with the golden sand and the exotic waters. Nudism is discreetly practiced in some beaches of Elafonissos island, particularly in Mikros Simos beach. Simos and Panagia are the main and most fantastic beaches on the island. In the evenings, visitors head to the main town for a nice dinner and lounge drink. Holidays in Elafonissos can be combined with Kythira or other lovely destinations of southern Peloponnese, like Monemvasia and Gythio.
The island of Elafonissos is one of the Greek islands of the Aegean Sea and it belongs to the region Peloponnese. The highlight of Elafonissos island is the exotic beaches with golden sand and pure water. The most famous is Simos beach, on the southern side, very popular for camping too.
Other nice beaches include Sarakiniko and Panagia, while many other coves are found around the island. The only village of Elafonissos concentrates on all activities and things to do. After a long day on the beach during their Elafonissos holidays, visitors head to the village for a stroll along the beach promenade and a tasty meal in the taverns.