Finikounta &
Inousses Islands
Foinikounta is a small village of 626 people (2001) in the southwest tip of Messinia- Greece, located 10 km east of Methoni and about 15 km west of Koroni.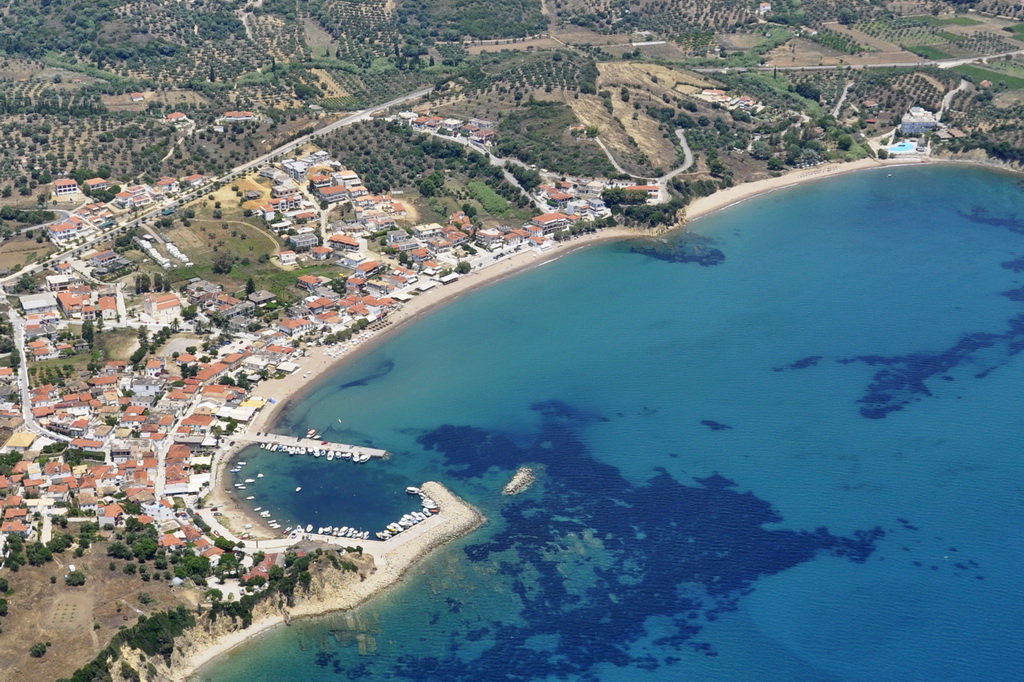 Foinikounta is mentioned for the first time in Pausanias' Messiniaka ', as a port beyond Cape Akritas. It is believed that it was a small commercial port where the fishers of murex frunculus (a porphyry shell from where the known dye is produced) could trade their product. The origin of the name also has to do with the ancient Phoenicians whose trade routes came through this natural port.
The contemporary village appears at about 1840-1850, from the inhabitants of Lahanada, immigrants from Crete, who started building their houses on this location. It was also called Taverna, from a small tavern that someone kept there. Officially, it received its contemporary name in 1930, but the name Taverna remained in use till today. It is one of the most touristic resorts of Messinia and attracts many Greek and other European visitors during the summer months.
It is most notable for its great selection of beautiful beaches. Some of them are long and sandy and other small, lonely and isolated and accessible only by sea. . Each of the three main long sandy beaches in Finikounda have been rated with a Blue Beach Flag, for their clean and unpolluted blue waters.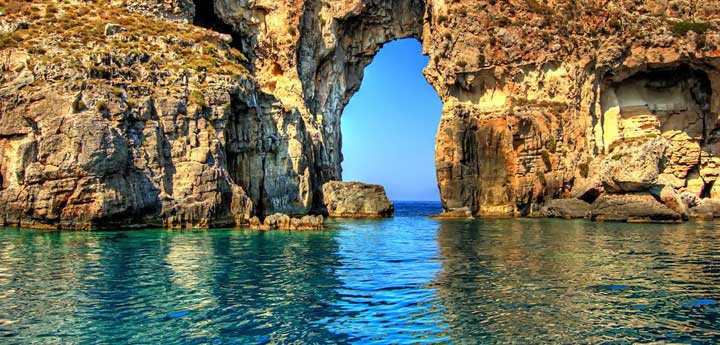 Inouses Islands: The islands ornaments of nature and Messenia (Natura 2000)
Sapientza: The name Sapientza is of Italian origin and means navigate with wisdom. «Navigare con Sapienza».   The second largest island of the Inouses islands group. Located opposite to Methoni. It has an area of 9 square km and has a population of 7 people. Normally it is uninhabited. Southwest of Sapienza is the deepest point of the Mediterranean, known as trough of Oinousses, 5.121m deep. The island's highest point is 219m.
The only sand beach on the island, is located in northern part, facing Methoni, but its able to indemnify the visitor with its beauty. Protected from the wind, you will enjoy your swimming under over watch of  Kri-Kri wild goats (ibex).
Stories and legends touch the imagination of visitors causing them to seek the lost monastery or to search for the Manetta cave. The mystery of the island is more intense because the actual historical path is unknown and so each visitor can be an aspiring explorer.
The beautiful forest of arbutus and the surrounding area of 240 acres have been designated since 1986 a "monument of nature." Also Sapientza is included in the Natura 2000 network with the neighboring island Schizas and the area of Cape Akritas.
At the northern end of Sapienza, at shallow depth (only 8 m) ,there are important findings with impressive remains of shipwrecks like the columns of the epistyle of the Grand Caesarea of Palestine and the Roman sarcophagi from titan stone. The site offers a unique experience for lovers of diving.