A Picturesque seaside village
in Mani
Lymeni is an incredibly colorful village with charming old stone house-towers, literally hanging over the rocky cliffs. Here you will find crystal clear blue waters of the Mediterranean Sea, fantastic landscapes, and has an atmosphere of true hospitality from local residents. This is a great place for relaxation and swimming.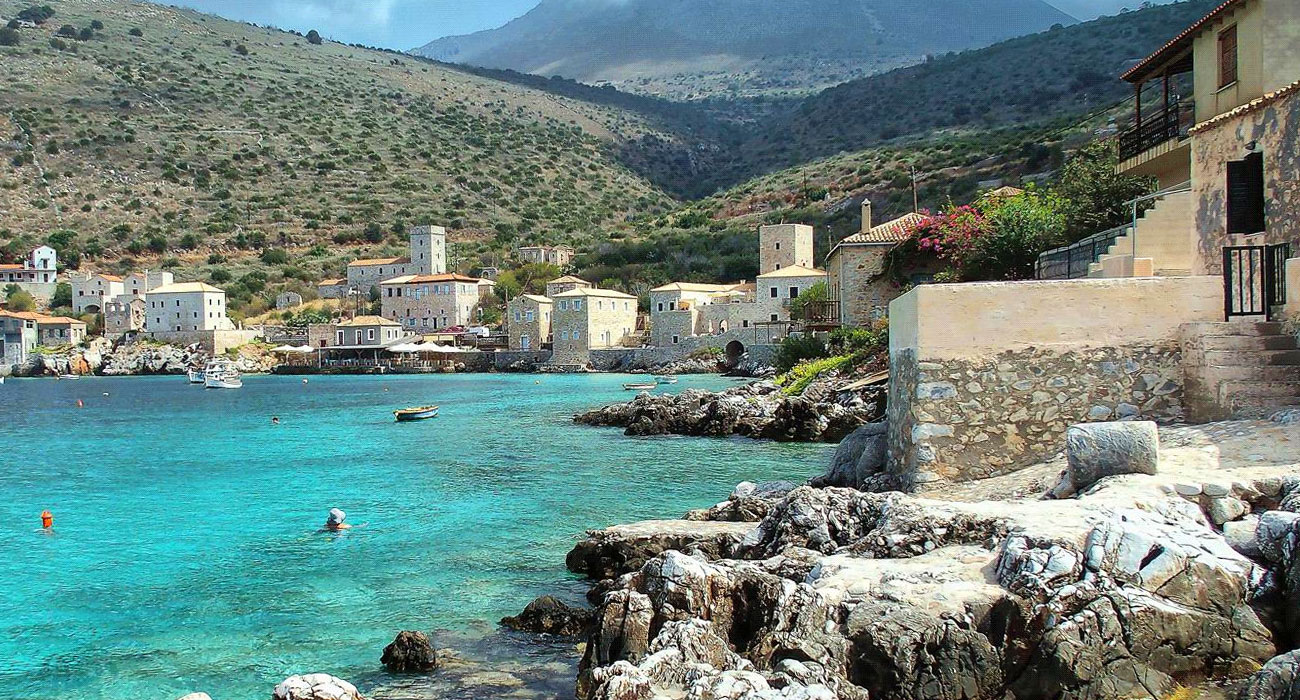 Limeni is the port of Aeropoli, a stone village in Mani named by the Greek god Ares. The traditional architecture of stone tower distinct this part of Greece from the traditional white and blue architecture. The houses dominate above the port over the hills where the view can take your breath away. The port (Limeni) is a safe spot to dock and spend the night.